As 2021 comes to a close, and we're looking to put the previous 2 years way behind us…people are starting to reflect on what they did during the quarantine.
While you were home did you do something you always wanted to but never had the time? Did you develop a new skill? Did you learn something you were always curious about?
No?
Keith Urban is right there with you. He had big plans that never came into fruition.
Keith admits, "I had a list of things I was gonna do. I did nothing. I did none of those things on the list.
I was gonna learn to cook. Didn't learn to cook. I was gonna try to learn another instrument. Didn't learn another instrument. I did, did none of the things on my list, I didn't even clean out my house. I'm ashamed. I had all the intentions, and did nothing."
Keith is going to make up for doing nothing over the last year when he launches his Speed of Now World 2022 Tour.
Starting in Europe in April, and then trekking around the US (with a couple of Canadian dates) from June through til November.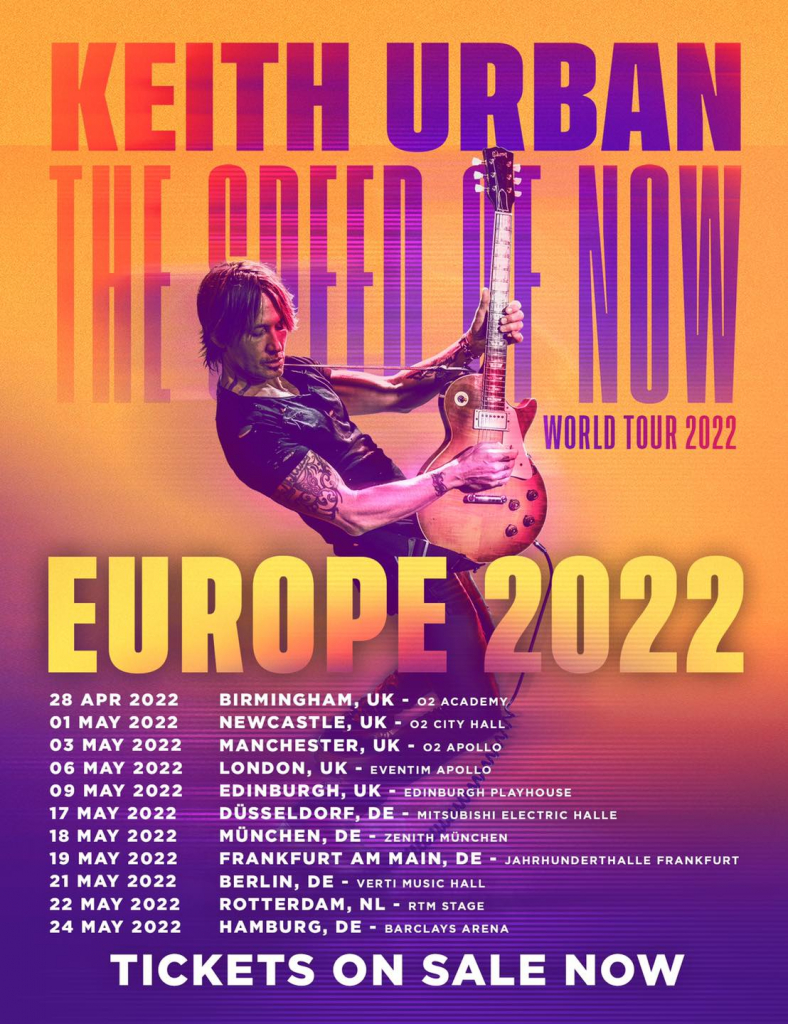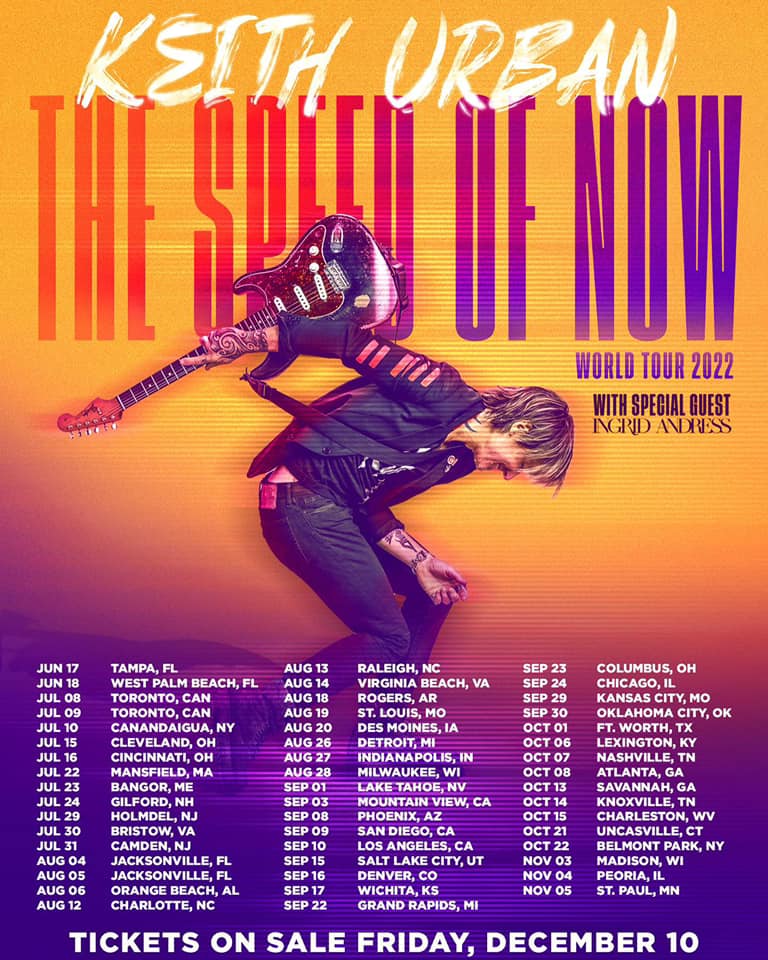 Keith will be on stage singing his current single – and very autobiographical song – "Wild Hearts"
Photo Courtesy Of Keith Urban