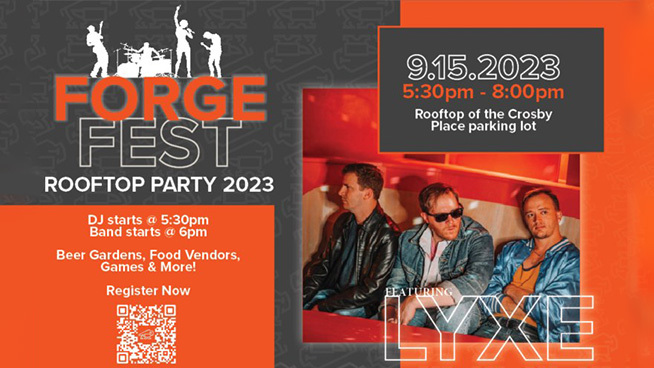 Are you looking for a fun and exciting way to spend your evening in Topeka or are you a young professional looking to make more connections in a fun way? If yes, you won't miss ForgeFest 2023, the ultimate rooftop party in Topeka!
This one-of-a-kind event will be held September 15th at 5:30 pm on the rooftop of the Crosby Place Parking Lot.
ForgeFest 2023 will feature live entertainment from the DJ and the band LYXE, plenty of activities and attractions for you to enjoy, such as vendors, games, beer gardens, and more.
If all that fun isn't enough, Joey will be giving away tickets from 5-8:30 pm for Dierks Bentley on October 20th at the Stormont Vail Events Center!
ForgeFest 2023 is a limited-capacity event, so act fast and secure your spot now. We can't wait to see you there!