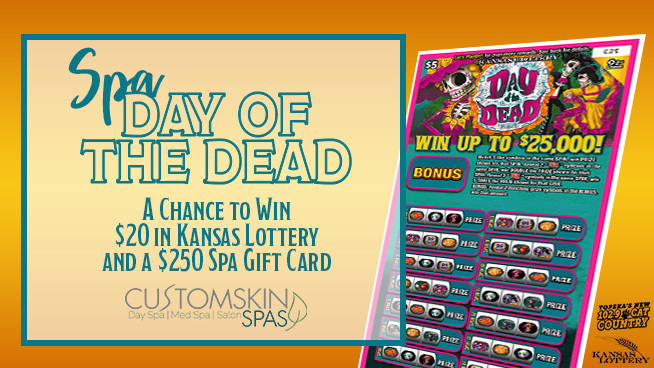 Feeling drained and needing time for yourself? Let Topeka's New 102.9 Cat Country and Kansas Lottery help bring you back from the dead with a spa day!
Tune in each weekday at 2pm starting on September 11th and be the 10th caller when your hear the cue to call. You can win a $20 voucher for the Kansas Lottery "Day of the Dead" tickets and be entered to win the grand prize. You could walk away feeling refreshed with $100 of vouchers for the Kansas Lottery and a $250 gift card for a spa day!
Get to relaxin' and make sure you don't miss your chance to get some time for yourself.