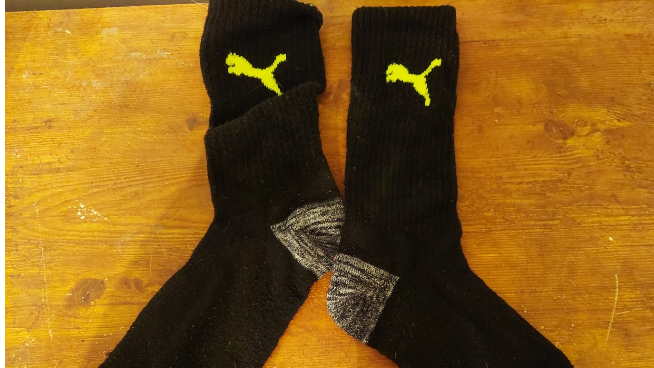 Here is a question that you may ask yourself: Why do I always throw away old socks? The easiest answer is because there is really no use for them once they have a hole in the toe. Or a hole anywhere else. What if I told you that your old socks could actually make a dog happy?
According to an article that was featured in MARTHASTEWART.COM, there is a company that is "begging you" to donate your old socks so they can turn them into a dog bed. The name of the company is SMARTWOOL. Here is what the article is quoting:
"According to a Smartwool survey, the brand found that socks are thrown away the most out of all clothes. They learned that while 80 percent of people recycle their used clothes, a whopping 91 percent of respondents throw away more than one pair of socks each year. In turn, this creates over 11 million tons of textile waste in landfills on an annual basis."
They are accepting the old socks till May 2nd. You can drop them off in Manhattan at the Pathfinder Store, located at 304 Poyntz Ave. You can also drop them off at Moosejaw, located at 686 N Central Street in Olathe. There is also a link that YOU CAN CLICK HERE which allows you to send the socks to them.
This is a great project that will help out our four-legged friends, while also helping out the environment.